Get a stunning mobile app designed for iPhone and Android
For Your Business
Mobile Apps create a whole new way for your organization to connect with your community and supporters. There's never been a more powerful way to get your message literally into the hands of thousands.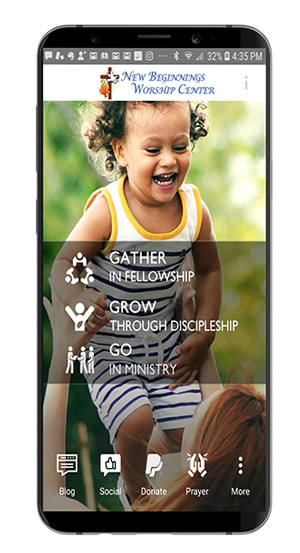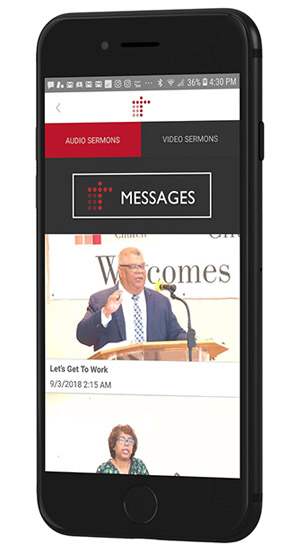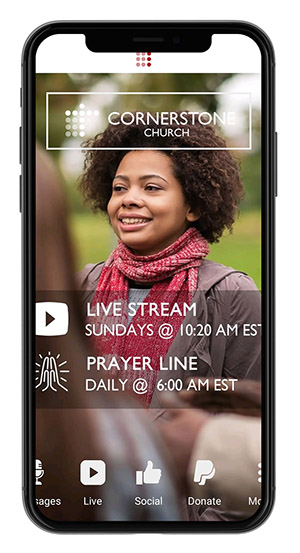 Creating a Custom-Designed App for your Organization Has Never Been Easier
The mobile revolution is here. Mobile Apps have created a whole new way to connect with your community. You can stream full-audio and video, provide articles and resources, post upcoming events and announcements, integrate your social media feeds, receive donations, and stay connected to with people even while they are on-the-go. We will manage the entire system for your Mobile App from start to finish so that you can focus on your mission. You'll save yourself time (and headaches) while enjoying the benefits an expertly-designed mobile app will bring to your nonprofit organization.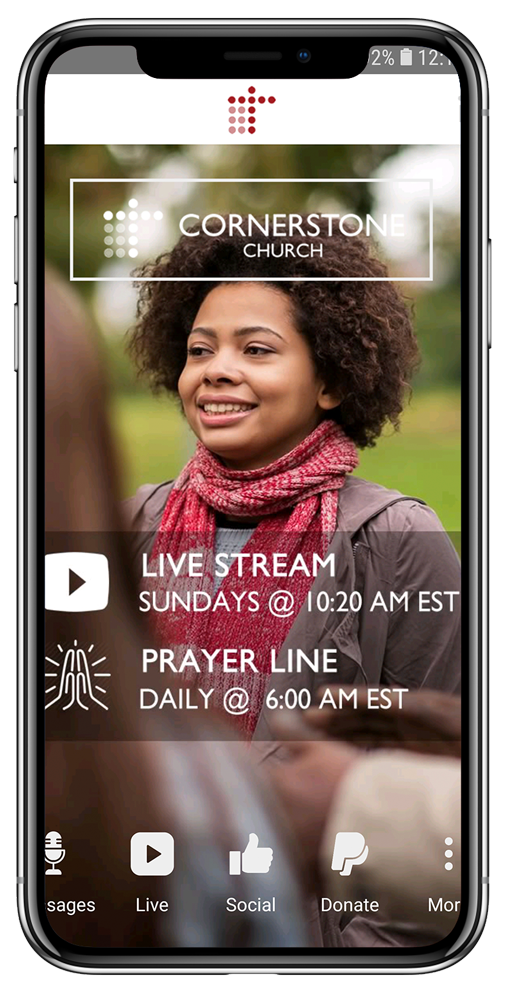 Native iOS & Android App Development
Have our pros guide you all the way from initial planning, to development, to submission to app stores, to app maintenance and updating.

Customized Designs
We'll customize your app layout and rich graphics to fit your unique organizational mission.

Unlimited Content Updates
You'll never be out of touch. We'll update your app content, articles, posts, videos, audio files, galleries, etc. for you.

Social Interactions
Facebook, Twitter, YouTube, Instagram, and more are integrated in your app, making easy for users to share content across their networks.

Interactive Video Player
Share videos from YouTube or Vimeo that your supporters and audience can watch, share and comment in your mobile app.

Podcast Audio On-Demand
Share audio tracks, podcasts, and iTunes playlists that users can listen to in your app.

Live Streaming Video
Stream video in real time from your app with Livestream or Ustream.

Push Notifications & Feeds
Communicate important tidbits your users with targeted push notifications and automatic RSS feeds.

Stats & Analytics
You'll receive key stats about your apps performance and usage.

Ongoing Updates
We're constantly improving our mobile app products with new features and software updates at no cost to you.
Use a Mobile App to Build a Better Connection with Your Supporters
Ultimate Guarantee
Have total peace of mind with your project - knowing there's a 100% risk-free guarantee on all projects. Always.